I'm a Sprint mobile customer, now T-Mobile, so I've gained access to T-Mobiles "T-Mobile Tuesdays", where they give free items and promotions.
Early in August, their promo was for a fried chicken sandwich and two pieces of chicken from Popeyes, for free! What a deal, who could say no! So I signed up for the promo, ready to order later that week.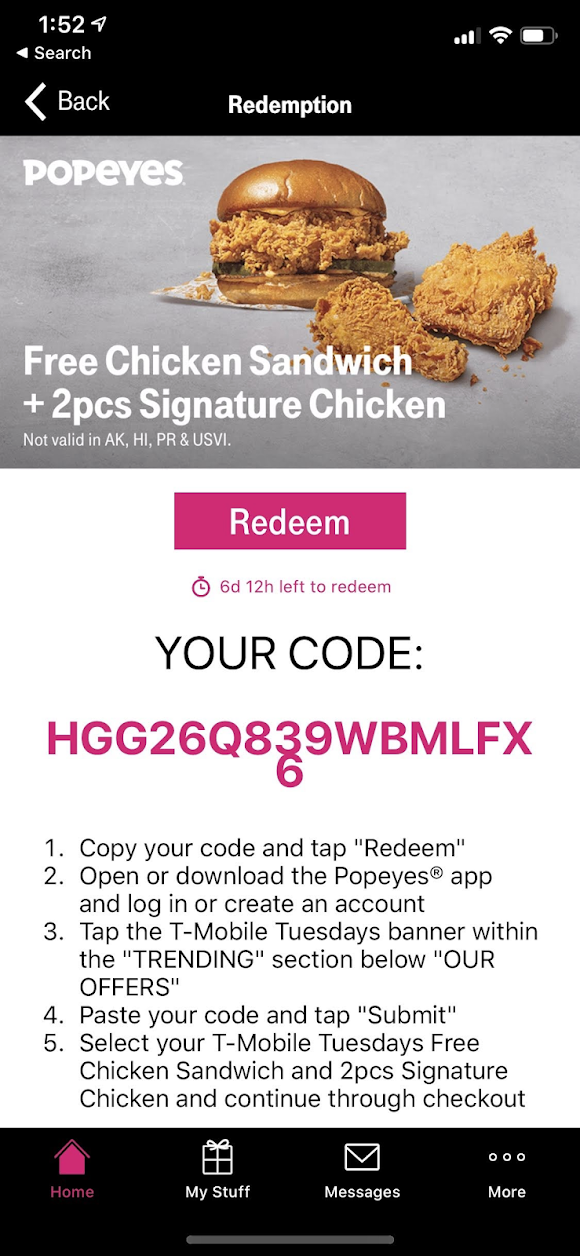 The day came, opened up the Popeyes app, get ready to order and I see the sweet sweet deal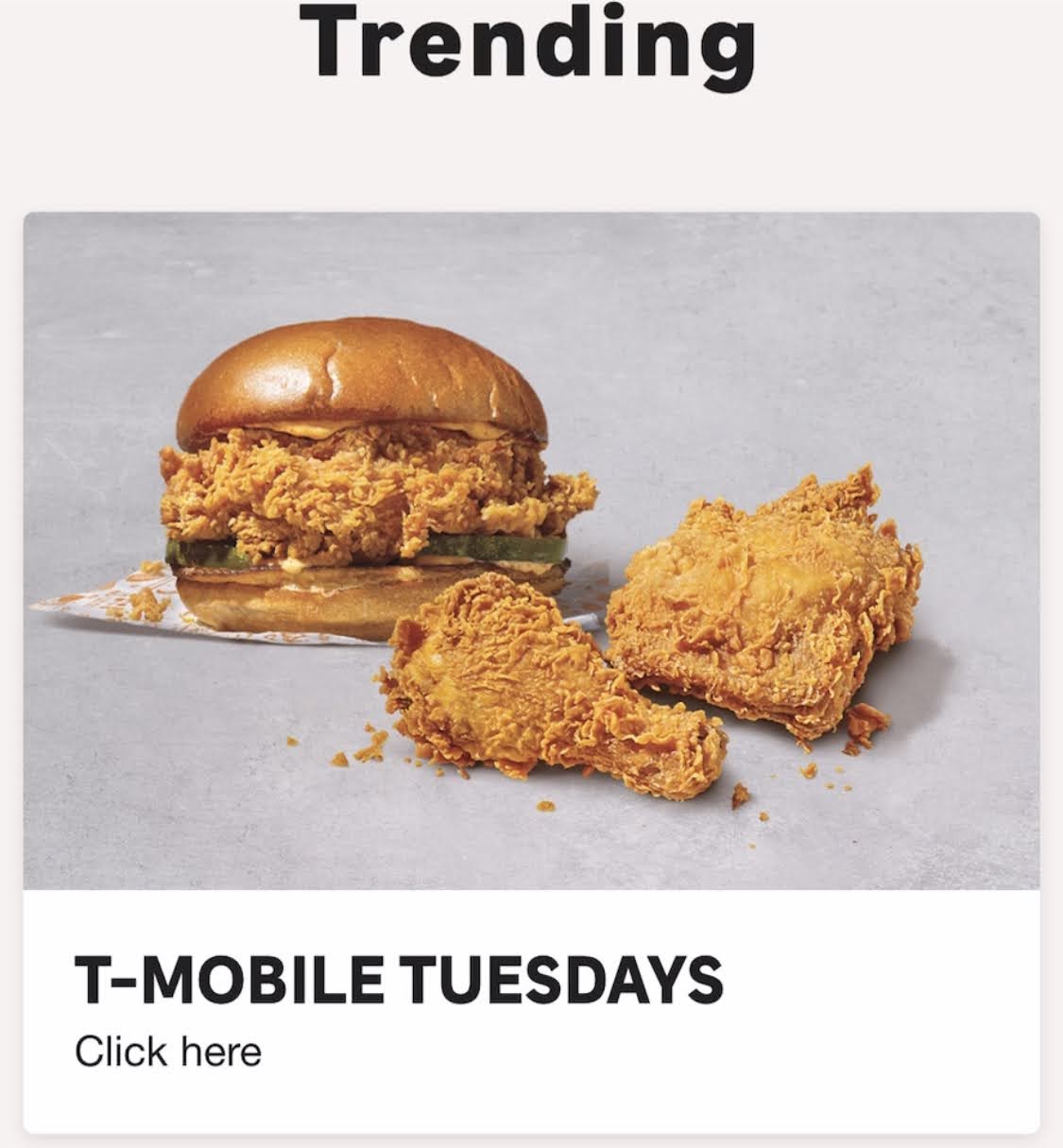 great! click on it, go to order, and it gets stuck. I get an error message when I try to choose the store: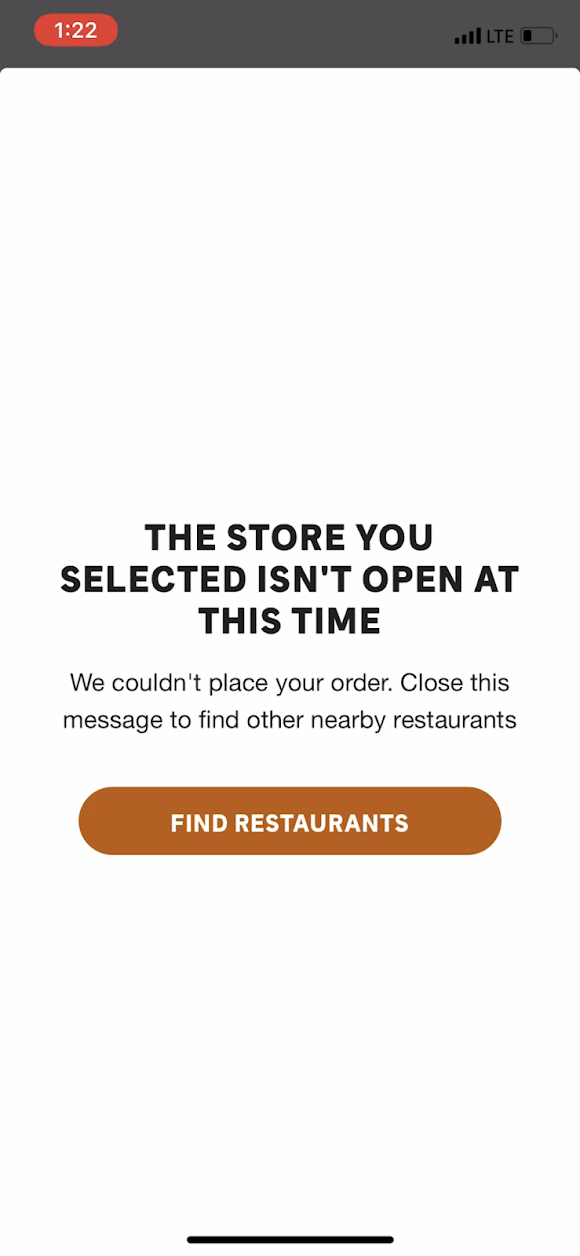 Huh, the store is closed, what does the app say?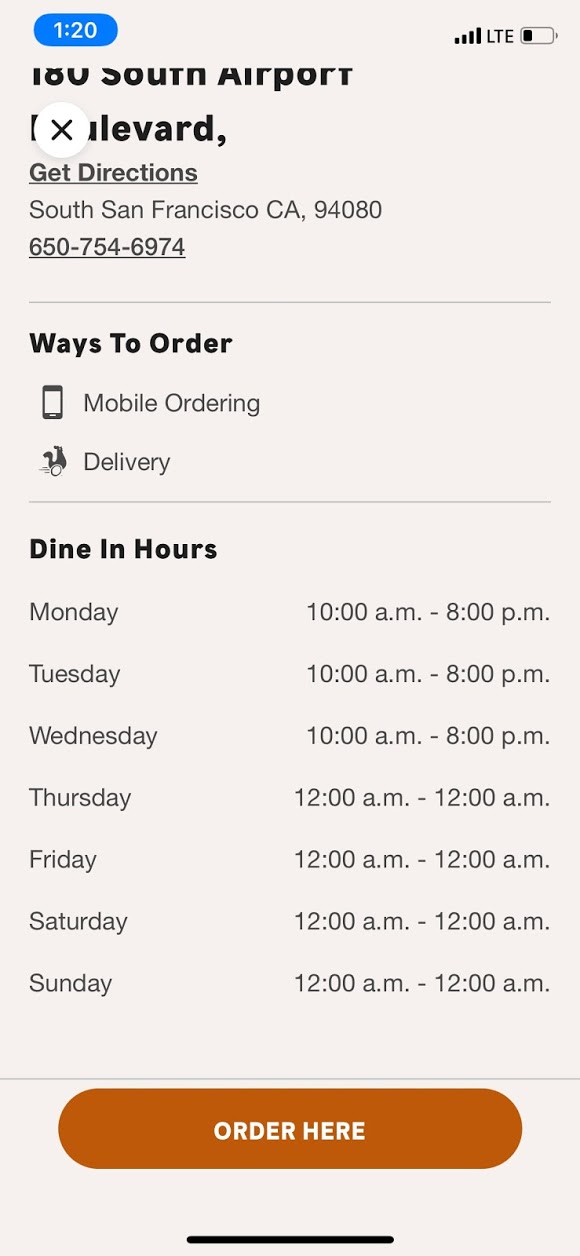 So, it looks like after a day of freebies, the store doesn't want to keep giving them away. The offer can ONLY be done through the app, so they set their store hours to 1200-1200, tricking the app to think they're never open. But… im sure there is a way around this.
Seeing there they still have the store open on Tuesday and Wednesday for normal hours, I set my phones clock back a few days, to one of those days. Suddenly, the store is open, and I'm able to order.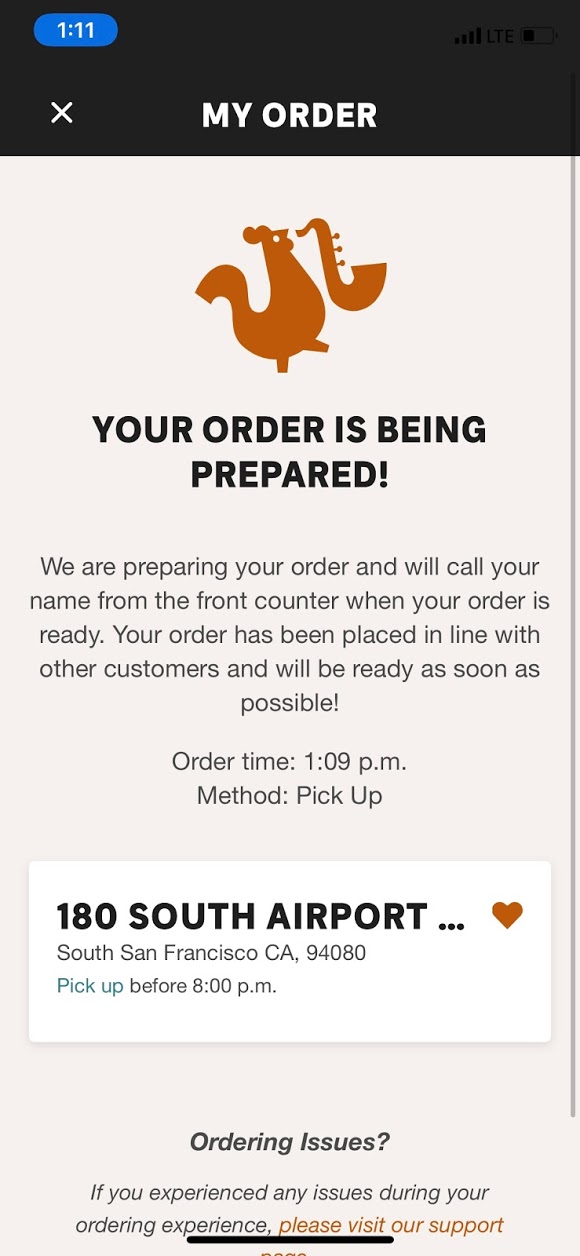 This wasn't frought without challenges though. Even though its a $0 order, it required payment, either in-app credit card or Apple Pay. For ease, tried Apple Pay, but it wouldn't work at all (as it has some security features for time needing to be precise on the phone), so Credit Card payment for $0 and success!
When I arrived at the store, you could see they were already turning people away, well aware that their orders were unable to go through.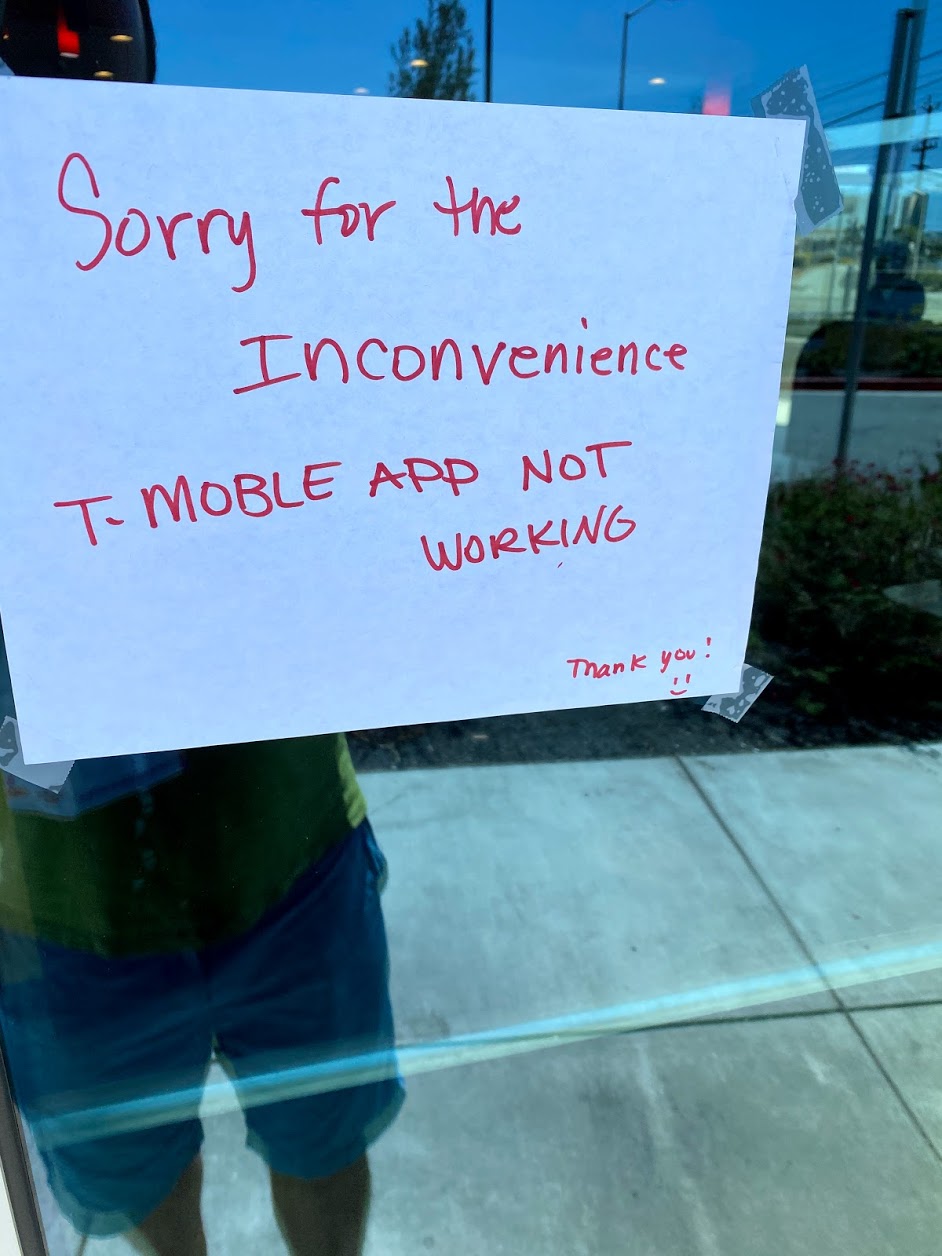 Nice. Try. At the store, the staff were confused how I was able to make a mobile order, as were other customers, but I didnt really want to explain these steps to other people, so I got my chicken and left.
At home, enjoying the chicken :)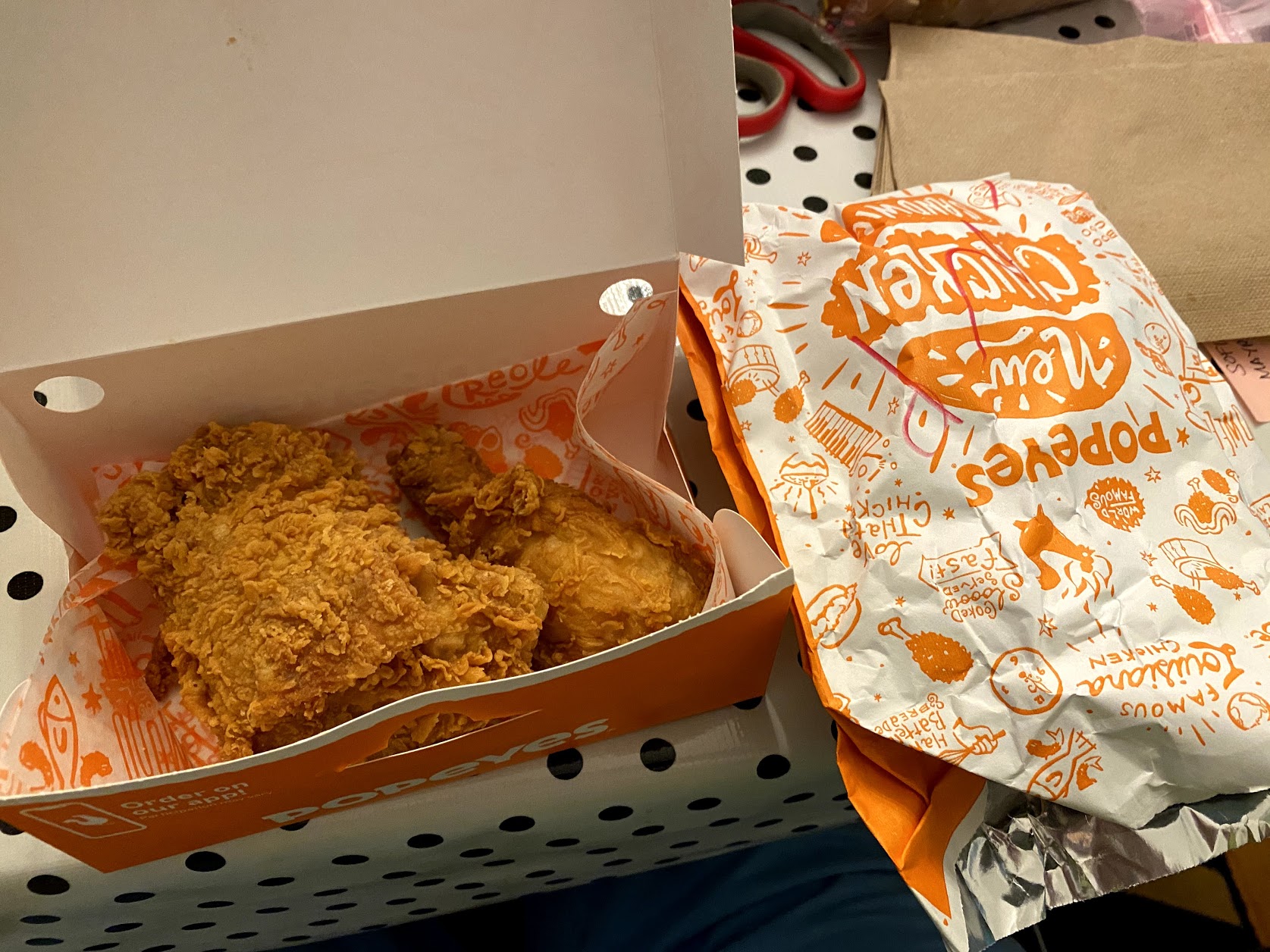 Now, a few weeks later, I just checked back into the app, and the store hours have been restored to normal. I guess the owners/maangers didnt want to take the hit of giving away for free (though, I guess it would be sponsored some how…) and just stoped all mobile orders during that time. Back to normal now though.
Moral of the story: live up to your promises, and don't try to cheat your customers, because we'll find a way to get what is promised.